S & S Upholstery, Inc.
For decades, S & S Upholstery, Inc. has been the leading name in fine upholstery for furniture, automobiles, boats and more. Located in Colorado, we handle everything from new upholstery to refinishing antiques to custom furniture designs and much more.
Learn more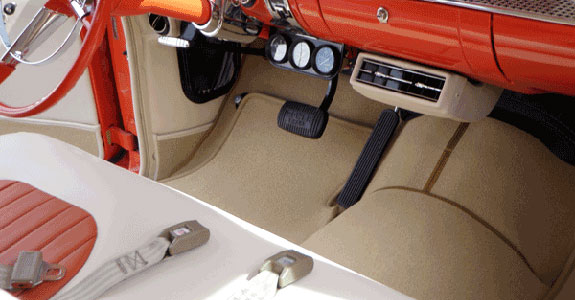 Upholstery Services in Longmont, CO
Since 1984, S & S Upholstery, Inc. has been proud to serve as the number one location for upholstery in Longmont, CO. While other retailers have come and gone and many shops have moved their entire business online, we have stayed consistent and continued to command unrivaled customer satisfaction and loyalty. The reason is simple: we provide the highest quality in upholstery for furniture, automobiles, boats, planes and more. Choose from a wide range of colors and styles to fit your style. Our inventory of upholstery fabric in Longmont, CO, is both attractive and durable, ensuring you will enjoy years of use.
Hire our professionals for all of your upholstery needs. We handle a wide range of services, including upholstery installation for furniture and autos. Additionally, if your upholstery is stained or ragged, we can re-upholster it and capture the same sensibility with an updated look. Our experts are also skilled in handling antique restoration services to bring your items back to their original glory. All of our work is fully customized to your needs and aesthetic tastes satisfaction is our priority. For over three decades, Colorado clients have come to us for all of their upholstery service needs because:
We provide upholstery services for furniture, cars, boats and more.
We offer antique restoration services.
We customize all of our services to your unique style and budget.
We have been in business for decades.
We are locally owned and operated.
Service Areas
Proudly offering upholstery services to the following Colorado cities and counties:
Longmont, CO
Hygiene, CO
Erie, CO
Mead, CO
Barrett, CO
Lyons, CO
Boulder County, CO
Grand County, CO
Larimer County, CO
Broomfield County, CO
Gilpin County, CO
Niwot, CO