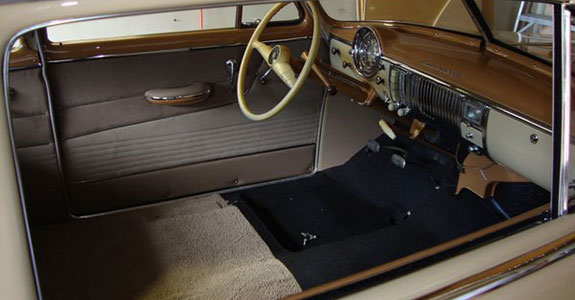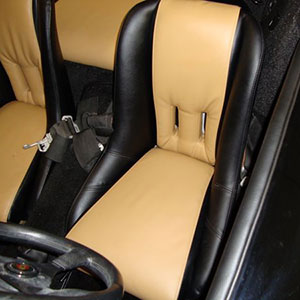 No matter what your upholstery needs are, you can count on the professionals at S & S Upholstery, Inc. Since 1984, we have served as your local experts with the knowledge and experience to handle any type of job, from furniture to automobiles to boats. We carry an assortment of fabrics and upholstery foam in Longmont, CO, and will work hard to get your upholstery looking brand new. Our services include:
Autos: We get a lot of traffic from customers looking for new auto upholstery. Whether a client is dissatisfied with the look of the original upholstery or it has grown tattered or stained over the years, we can assist with reupholstering your car. From full reupholstering jobs to specific needs, we handle any type of service and are uniquely qualified to design and reinstall convertible tops, repanel doors, reupholster seats, mold speakers into kick panels, fabricate panels for trunks and more.
Boats: Years out on the open water can wreak havoc on your boat upholstery. Let us get your boat looking brand new with our upholstery services, from cleaning to upholstering. We can do work on the seats, panels, carpet, bimmini tops, cockpit covers and more.
Planes: Choose us if you need upholstery work on a small engine plane. We can handle all of your upholstery work, giving your aircraft a new and updated look.
Furniture: With day-to-day use, furniture upholstery can take a beating. Thankfully, S & S Upholstery, Inc. has a wide range of upholstery supplies in Longmont, CO, to get your furniture looking its best. Whether need a couch reupholstered or an antique piece refinished, we are prepared to assist you. All of our work is customized to your specialized aesthetic and style.
For high quality upholstery cleaning and reupholstering, call S & S Upholstery, Inc. at 303-772-1155.